Inspiring – a must-have skill for a leader in the digital age
Seventy-five percent of employees leave their companies because they find no motivation or moral value. In order to boost team productivity and morale, managers' inspirational skills are important.
So What makes you an inspiration? We'll find out through Bemo's article below.
1. What are inspirational skills?
In order to motivate employees to perform well, managers need to inspire enthusiasm and create spiritual values.
For any business, employees are also the core factor to develop and determine the success or failure of business strategies and goals.
If employees' motivation at work often comes from rewards, finance, promotion… then inspiration is the emotional state from within that urges them to complete tasks well.
To motivate employees to feel appreciated and satisfied with their work, the best managers use motivational tactics.
So how to effectively inspire your team? Let's find out with Bemo below.
2. Effective ways to inspire employees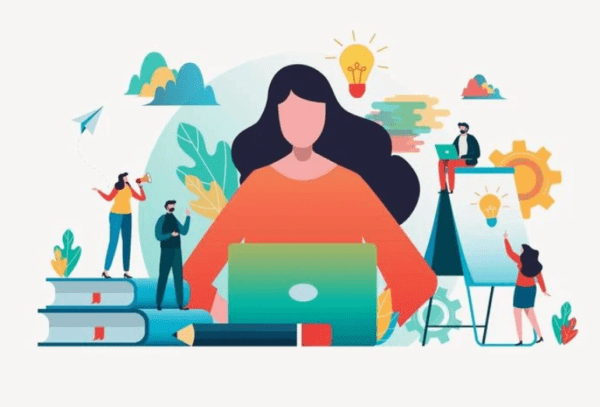 Management can apply the following inspirational methods to businesses once they understand the need and benefits:
Show passion and enthusiasm at work
Before starting to inspire anyone, a manager needs to be passionate about what he or she is doing. It will be natural for the excitement and passion to spread to the people around you and your team at this point.
Besides, enthusiasm also helps leaders build trust in employees' hearts. The team will be motivated and motivated by a manager who is always interested and ready to help.
Persuasion is an art in leadership. This skill allows managers to achieve desired goals without making any imposition.
Persuasion is actually an amalgamation of many soft skills, such as communication, listening, reasoning, negotiation…
Managers who use this ability effectively will gain the consensus and voluntary support of their teams.
Communication skills through storytelling
The methods and ways in which managers inspire employees will vary from manager to manager. Sharing experiences, their own practical experiences is a way that many managers use successfully.
This brings authenticity and effectively inspires the team.
An effective leader knows how to develop employees as a business is built.
Working together with the team helps employees feel that they are creating value and growing the business.
This is a huge motivator for people's dedication to the organization.
Every person's creative and working process depends on optimism.
The manager is the one who transmits this optimistic energy to his team more than anyone else. The more optimistic employees are, the more inspiration, confidence, and positivity they will have in any situation.
Regular reward and recognition:
Praise is also an effective way to connect and inspire employees. Managers need to be skillful in complimenting and ensuring fairness. Employees will see that they are recognized and contribute value to the company by this effective "emotional investment." As a result, their morale and performance will improve, as well as their willingness to work.
In addition to using words to encourage and reward employees, each manager will have his or her own way of inspiring and persuading employees.