Task Management – A powerful assistance of administrators
The process of assigning and supervising tasks usually requires a lot of time and thinking. But now, due to the development of technology, this process has been eliminated by task management software solution. Let's go through the article below to find out why this tool is gradually becoming a "talented assistant" of administrators. 
1. The disadvantages of traditional process
In the past, when there was no support of modern software, administrators often used email, word, excel or drive to make plans and allocate human resources for every single task. Besides the convenience compared to ordinary notebooks, they also exist inadequacies that enterprises always want to find ways to overcome such as:  
It takes a lot of time to plan and allocate personnel for each task

 

Difficult to control work progress, bottlenecks occur while employee working on tasks

 

Links between departments is sporadically, low support to solve segments in the same project

 

Leaders cannot closely assess the capacity of employees, leading to assigning tasks that are not suitable for each person's capacity

 

Employees are pressured and discouraged because the work is not properly allocated, the tasks are not strictly controlled and missed easily

 
2. Solutions to overcome these disadvantages
Inadequacies occurring in the management process have prompted enterprises to constantly find out new methods to support administrators in optimizing the process of allocating tasks. In which, can't help but mention extremely effective solutions such as: applying the PDCA model, consulting with experts, reviewing the entire process to find vulnerabilities and fix them.
 
In particular, a solution which is said to be a gateway opening up a new effectively step for enterprises is "Task management" software. A tool that any enterprise has just established or is in the process of improving, upgrading should not ignore.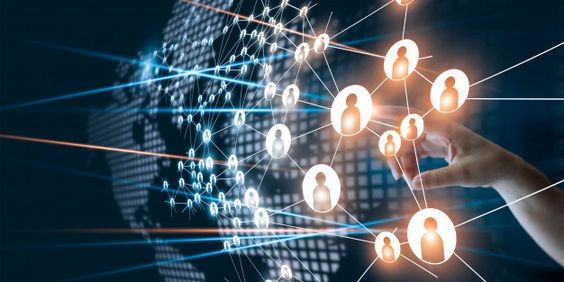 Task management software is a particularly optimal solution for enterprises. Source: Pinterest
3. The undeniable role of task management software
What benefits has this tool brought to enterprises? Why do many managers refer to them as a talented assistant? The information below will explain in detail.
3.1. Easier job planning
This is the first function that an administrator needs when using this type of software. From the moment the idea is formed, to the plan being put on paper and the work being assigned to employees, this can be a very time-consuming and labor-intensive process. But with the help of a task management tool, aministrators can quickly create a to-do list, assign tasks to each member, strictly delegate authority to each employee, set the working time and update the progress immediately.   
All of the above operations are performed on the same interface, making it easy to control and reducing distractions. 
3.2. Make work more convenient

 

With the traditional way of work communication through WhatsApp, Messenger, Email, etc., it is difficult for employees to control and update their work progress well. To complete a task, you need information and outputs from many different resources. Therefore, the software will support you to exchange all information related to the task on a specific, clear platform with a very simple interface. 

You can share files of photos, videos, documents to relevant members so that everyone can update and catch up with job information in a timely manner. As a result, you can easily update the work progress, compare it with the company's general plan progress, and then adjust it to suit the situation. 

3.3. Manage, track and monitor work more effectively
This is an important function that administrators always need in a task management software. When assigning work to personnel, everyone works on the same platform, so that leaders can track the progress of the task with statuses updated by the performer. 
In particular, the information exchanged and the proposed ideas are the things that administrators can follow and intervene in a timely manner. By monitoring and updating the situation in an instant, leaders can make the assessment of employees' working ability, thereby making appropriate adjustments to help them promote their strengths. 

3.4.
Data security
Information security is the main concern of most enterprises when considering using software due to the risks. Understand this concerns, the task management software has been developed and become a reliable tool.  
They are integrated features that help maximize the security by information leak prevention technology. Companies specializing in providing software also make commitments to help increase trust and give their best support to customers. 
3.5. Minimize costs
Enterprises when researching about prices are often hesitant because the cost usually seems so high. However, by choosing the right tool, enterprises will greatly reduce wasteful costs in the process of operating, managing and assigning work to personnel. 
Especially for small and medium enterprises, when reducing costs incurred, managers will have flexible strategies in allocating financial resources to other important activities. 
If you are a manager who is learning about task management software to apply to your enterprise, do not hesitate to contact BEMO to know more details and support via hotline 0865 994 039 or email support@bemo.cloud.