5 reasons why businesses should use human resource management software
Business owners are familiar with human resource management software. In addition to optimizing the HR process, they also enhance corporate governance. Take the time to read this article if you are the manager of a business so you can learn more about the type of useful software listed below.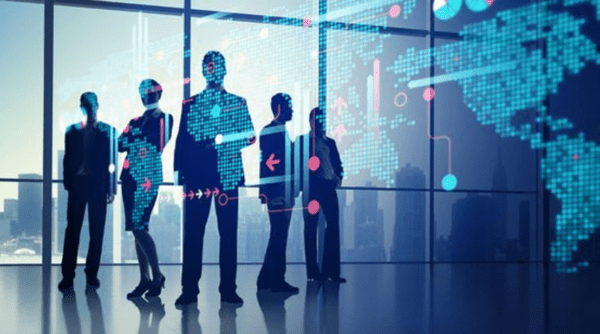 1. Learn about human resource management software 
 Human resource management software plays an important role in many businesses because it has become an efficient arm for executives. Leaders can gain a better understanding of the human resources situation and correct mistakes in time with their guidance. Furthermore, the software enables businesses to quickly take advantage of human resources. By implementing this approach, the enterprise has saved a lot of time and money compared to conventional human resource management. 
You can refer to some types of software to support human resource management such as: BEMO, Misa, Fast HRM Online,… 
2. 5 reasons to choose human resource management software in your business 
The software supporting human resource management with the following important uses is used in most large corporations and enterprises to manage human resources effectively:  
2.1. Human resource management software helps build a smart recruitment process 
In order to replace the usual, inefficient work, this is an important step. As a result, enterprises have automated the recruitment process, shortened the time for data entry, information processing, reading profiles in the process of filtering candidates, finding qualified people suitable for the vacancy. 
Furthermore, the tool provides support for integrating prestigious and high-quality websites to post recruitment information and search candidate data selectively. Databases and interfaces are designed to meet the needs of many devices (tablets, mobile phones, etc.). Data can be accessed on any device, anywhere.  
2.2. Software to support personnel information management 
Information management is an important task of human resource management software. All employee data will be closely synchronized. It has a transparent policy and benefit system, as well as payroll support with high accuracy for contract drafting and management. 
There are many software programs that offer intuitive, easy-to-use user interfaces for all departments. Consequently, businesses can maximize personnel assignments or job assignments by tracking throughout the working process and evaluating performance.   
2.3. Timekeeping is optimally saved
Keeping track of time can be challenging for many businesses, but with human resource management software, it becomes much easier.     
Many different timekeeping tools can be connected using the software. Consequently, administrators can integrate many optimal features, quickly approve decisions, and strictly control employee working hours.  
In addition, employees can access their personal work page and make time attendance quickly.  
2.4. Simplify the payroll process 
Various types of businesses have different salary calculation models, so the software will customize payrolls for each type. The software now takes care of sending payslips for administrators so they no longer have to deal with this task. Employee payslips can be sent automatically with 99% accuracy, ensuring high security.  
Specifically, businesses can choose from many different salary calculation methods on a software, including hourly, project-based, department-based, or by each position within the company. 
2.5. Support to build a team of potential employees 
This is the outstanding use of human resource management software. By monitoring the internal training process of employees, the software can establish standards suitable for the enterprise's conditions and management system. 
Using this method, businesses can easily design a professional promotion route, stimulate employee curiosity, and help promote their existing skills.     
Thanks for learning about BEMO's human resource management software in the enterprise. We hope you will find this information useful in managing your business. More information can be found here about BEMO's human resource management software.  
Please contact us immediately for all detailed questions via hotline 0865 994 039 or email support@bemo.cloud. BEMO CLOUD – Comprehensive human resource development in the digital era.