Business administration 4.0, easy or difficult?
Currently, the biggest issue facing corporate governance 4.0 companies. The digital technology 4.0 revolution is taking over the world with wide distribution during the great age of modern science. Thus, changing the enterprise operations and management structure is inevitable. Let's learn more with Bemo Cloud through the article below! 
1. Important functions of corporate governance
For sustainable development of an organization, leaders must perform these 4 functions. To ensure continuous growth and uninterrupted enterprise activities, these functions have a close relationship to create unity and synchronization. 
1.1. Planning and forecasting
This is considered the first and most important function in the operational management of an enterprise. In addition to identifying specific future directions, identifying human resources requirements, determining the legal responsibilities of stakeholders, and identifying the work to be done to achieve good goals, basic contents are also included.  
Study consumer habits and behavior based on actual survey data to develop strategies that are suitable for each situation. As a result, enterprise activities easily achieve the desired results, contributing to a comprehensive enterprise development.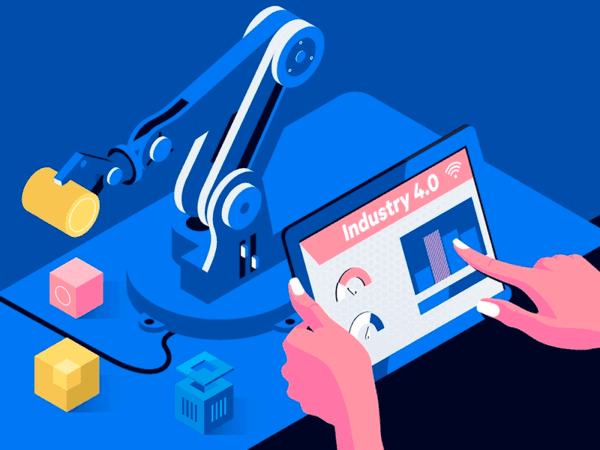 1.2. Organize the implementation of the plan
In most organizations, senior and managerial employees are involved in organizational activities. There are two main arrays that express its role:  
Assembling apparatuses and systems in accordance with each hierarchy; clearly defining responsibilities, obligations, and benefits.   
Allocate personnel and specific activities of departments. An appropriate hierarchical structure would include: organization – department – division – group – member. 
1.3. Leadership
Corporate governance 4.0 requires leadership to become a talented manager. Leaders play a crucial role in determining an enterprise' success or failure. The task of the senior position is to command, mobilize, coordinate, and ensure the implementation of set plans and the resolution of problems as they arise.
Before making a decision to direct, managers should check and consider carefully. To ensure that the job goes smoothly and quickly, it is necessary to ensure that the person performing the task understands what they need to do. 
1.4.
Managing and issuing adjustment requests in a timely manner
During the implementation process, the control function is demonstrated through inspection, evaluation, and timely and reasonable adjustments. Continuous monitoring of enterprise activities is crucial for leaders to ensure that goals are being met and progress is being made. The implementation process includes: 
Measure actual results and report regularly.

 

Evaluate performance against targets in the plan.

 

Adjust, make requirements and propose solutions attached.

 
2. Solutions to improve business management efficiency 4.0
  Your enterprise should develop sustainably through the following three criteria: 
  (Right Thing + Right Person) x Right System = Right Result   
There is no substitute for doing things right. Choosing the right job is the key to doing the right thing. To determine if you are on the right path, use your general ability to determine whether perfection of your own technique or focusing on items in your overall plan is more important, saving time and resources for the whole enterprise.  
To find the right person we need based on the following process in turn: 
Make criteria suitable for the corporate culture -> Make a recruitment plan -> HR training roadmap -> Evaluate based on criteria and indicators -> Screen the right people -> Choose the right people . 
SOP (Standard Operating Procedure) system: Standards, Procedures, Instructions, forms,…

 

System of measurement, reporting, evaluation, decision making,…

 

Decentralization system, regulations, sanctions,…

 

The system of policies, remuneration,…

 

MTCV system, Competency framework, promotion, succession,…

 
The rapid advancement of digital technology has greatly impacted the market economy in the age of Industry 4.0. Modern technology can be fully applied to management and operation processes in order to maximize profits and minimize costs. Instead of using individual software, enterprises may prefer to use an overall management system. 
 3.
What requirements does modern business administration support software need to meet?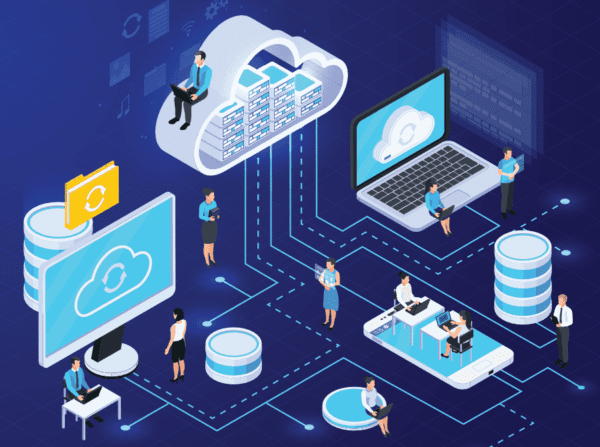 Enterprise organizations need to establish support software systems that meet the following criteria in today's fast-paced digital world: 
Open design database for ease of tuning and expansion. 

 

According to the specific operating process of the organization, departments are closely connected. 

 

Link the system with other software units quickly and conveniently. 

 

Assistance with planning, cash flow management, expenses, revenue, and analysis of business performance. 

 

Maximum security of customer data as well as internal business. 

 

Devices and platforms for electronic information can be used. 

 

Data should be synchronized and consolidated across all locations and subsidiaries.
Organizations face a major challenge in the argument transition of Corporate Governance 4.0. Bemo Cloud can totally solve this problem. Human resource management software with a friendly interface, reasonable cost, and high security can improve enterprise efficiency and optimize human resources. Bemo Cloud hopes that this article can help you find the most effective solution for your enterprise.