Tips: 9 customer care skills for employees
In today's fiercely competitive business environment, customer care and retention is one of the important factors that determine the existence and development of a business. Therefore, equipping employees with the necessary knowledge in customer care is a way for businesses to maintain good relationships with customers. The following article, Bemo will provide businesses with 9 skills to build an effective customer care team.
1. Patience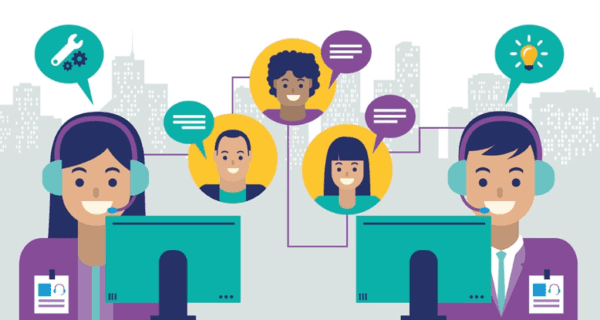 At the top of the list of customer care skills is patience, as there are many different personalities and buying situations. Especially, for the service industry, this is a very important skill to solve customer problems.
The patience of the staff will help businesses score points in the hearts of customers. Having this, businesses will create credibility and create trust for customers when using their products and services.
2. Listen
Knowing how to listen to customers means that businesses are actively receiving feedback about products and services. When really listening and observing customers, employees will gain insight through words, tones, body language… thereby offering suitable solutions for customers' needs/problems.
In addition to the customer care team need to have listening skills, in building a sales team, sales staff must also have this listening skill.
3. Customer persuasion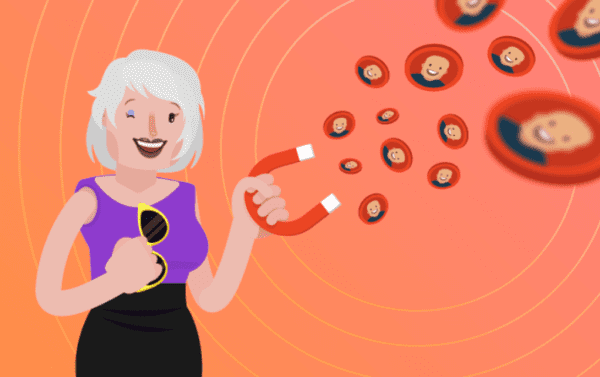 Convincing customers is one of the essential skills of every employee to create trust, peace of mind and build a quality image for the brand compared to other competitors.
Training employees to collect information and grasp customer psychology, handle situations quickly, increase communication skills, build confidence, professionalism, create a sense of trust with honesty… are the What sets your team apart in a competitive business environment.
4. Expertise 
When employees are not knowledgeable about products and services, it will create a feeling of unprofessionalism and cause loss of trust for customers during contact and consultation. This can cause businesses to lose potential customers.
Therefore, businesses need to strengthen professional knowledge training so that employees can confidently introduce and advise customers and this is also considered one of professional customer care skills.
5. Flexible handling of situations
Complaints and negative feedback with various situations from customers are inevitable. Therefore, problem-solving skills are considered an indispensable factor.
The following 5 bullet points can help your team deal with complaints effectively:
Receive customer complaints with attentive attitude. Capture customer problems and desires.
Sympathize with the problem that the customer is facing, avoid arguing, this helps reduce stress and the customer is more receptive to the solution.
From the agreements and terms of purchase, explain and provide solutions suitable to the problems of customers and businesses. Offer more than one solution to make the customer feel cared for.
Implement the solution that both parties have agreed on
Care and follow up customers after handling complaints to know if customers are really satisfied with their products/services.
In fact, there will be many situations that require more skill and authority to deal with. However, a professional team with effective complaint handling skills will be a springboard to help businesses thrive.
6. Understanding customer psychology
The success of a customer care specialist is to capture the customer's psychology so that he can give advice that suits the wishes of the customer. Every client's needs are different, but what they all have in common is the desire to receive professional service.
Knowing what they need and want will help employees impress and have effective customer care skills, bringing businesses high profits.
This customer care skill requires a lot of knowledge and experience to understand customers, businesses should have an in-depth training policy for their customer care team.
7. Emotional control
Arguing with customers doesn't solve the problem, it just makes things worse.
Therefore, keeping calm to face the emotions and excessive demands of customers is a skill that shows the professionalism of employees that businesses should pay attention to training.
8. Understanding the business
Understanding the business is very important before consulting customers, because employees must understand policies, benefits, settlement processes… to confidently exchange and make decisions in some situations. certain to the customer.
If employees do not know this information, the process of contacting and exchanging with customers will bring bad results, thereby losing potential customers.
9. Continuous learning
A customer care professional must constantly learn from colleagues, face reality, learn how to calmly handle it, know when to need support…
Participating in corporate training courses to improve your professional skills is an effective way to hone your knowledge and skills.
This will make them more confident when working with clients, as well as easier to figure out how to deal with different situations.
Above are 09 basic customer care skills that employees should know to improve their professional skills. Besides, businesses also need to train employees regularly to improve communication skills with customers.
In addition to the above skills, technology is also the key to more effective management such as managing customer relationships, building development roadmaps for employees, etc.
If you are looking for such a solution, contact Bemo for advice and experience a demo tailored to your business needs!