8 ways to recruit talent for businesses need to know
It is not easy to recruit talent, as well as retain them, this requires many factors from the business. So, in this article, BEMO will help you with 8 ways to recruit and retain talented employees.
1. Building an attractive remuneration policy
Talented candidates know where their value lies, and they demand higher benefits from businesses. Therefore, to attract talent, the business side needs to offer benefits and competitive salaries compared to competitors in the same industry that are compatible with the candidate's experience.
If hiring a higher position, and schedule and the specialized department should have a few priorities: health insurance, no working hours rules, talent retention benefits, and performance compensation. This will attract more talent to the business in the recruitment market.
2. Focusing on the business brand
To attract and recruit talents, organizations and businesses need to build themselves a professional brand with good compensation. That is, the employer must show the candidate the value of the business, and they also enjoy working in the organization.
In addition, businesses can build a more successful employer brand through their business story, working environment, history, etc. Let candidates see that they are lucky to have the opportunity to work at the company.
3. Focusing on developing team activities for employees
This will be a plus point to attract talent when you can show them a cohesive working environment. According to the report of Employees Engagement, the number of businesses focusing on building group activities for employees is very low, only 24%, which makes candidates averse to learning about the business.
If an enterprise lacks group activities to create departmental connections, it will be at a disadvantage. Because when candidates join the organization, they will not be enthusiastic to work, and the risk of job hopping is very high. Therefore, the organization should focus on team activities to retain talents when recruiting.
4. More professional than competitors
No candidate likes to work with a disorganized, unprofessional company. Because then, candidates will compare your business with competitors in the same industry, and make a decision based on how the recruitment department works.
For example, the way to respond to emails, scheduling an interview… will know whether the working environment is professional. Therefore, the recruitment department should be thorough at the first steps to attract candidates, and appear more professional than the competition.
5. Unlimited regional recruitment
In the era of digital transformation, businesses should consider recruiting candidates from all regions, rather than limited regions. Because talent is everywhere, and by setting regional recruitment standards, businesses are eliminating their race to attract talent.
Therefore, businesses should consider expanding the scope of talent search, as well as setting a reasonable budget for recruitment.
6. Creating a sustainable corporate culture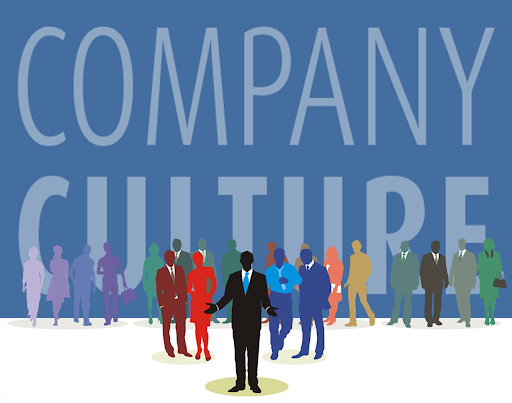 Enterprise culture has a great impact on the employee's decision to accept a job, and long-term commitment. Because then, a comfortable working environment, friendly colleagues, and promotion will motivate employees to strive, as well as attract more talents.
So, if a business wants to get more talent to work for the organization for a long time, it needs to develop a healthy culture in its internal environment.
7. Prioritizing higher positions for internal employees
Paying attention to the promotion path of employees is also a good idea to retain talents because they will have the opportunity to be nominated for a new position with a higher salary and benefits. This creates competition, efforts for employees to get a better position.
Plus, when you nominate an internal candidate for a new position, you'll save time on new hires, training, and significant budgets.
8. Investing in building a management system 
Finally, to recruit and attract talent, a management process is essential, because it facilitates employees to receive jobs faster, and saves training costs.
And an ERP system will be the optimal choice for businesses when building an overall management process. Departments can work directly on the system, exchange, and review the activities that take place. In addition, when new employees come in, they will receive work faster when reviewing previous employee's documents on the system.
Thus, when new employees see that the work block at the enterprise has tools to support the faster resolution, they will have the intention to stick around and dedicate themselves for a long time.
Here are 8 ways to recruit and retain talent that businesses need to consider to be able to apply internally. The most important thing for a business is to seize the opportunity of digital transformation to create the most effective working environment.